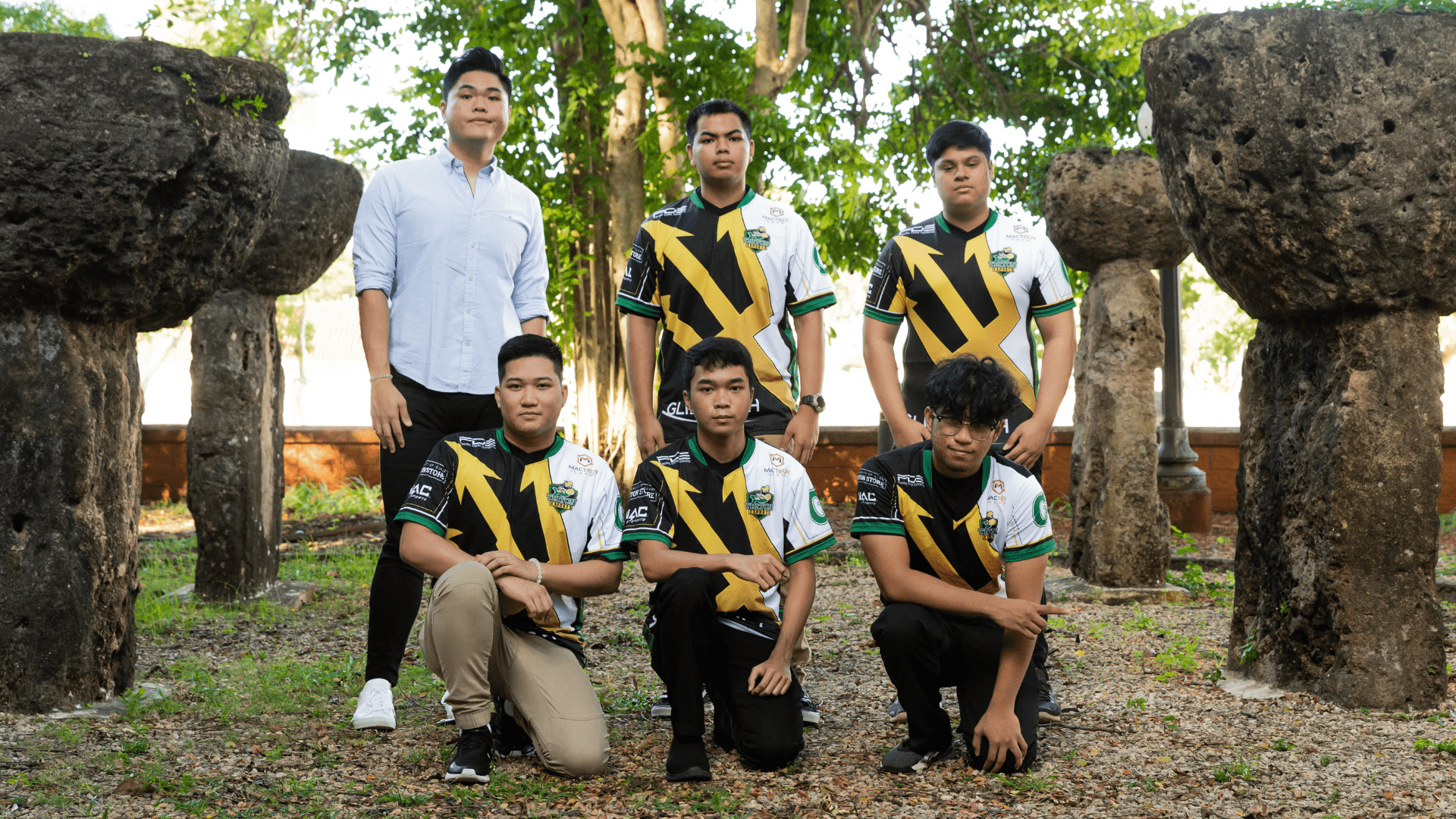 Triton Esports announces team roster and new additions
---
T
he Triton Esports program at the University of Guam has established its roster of student-athletes for Fañomnåkan 2022. The Tritons will compete this season in three games: League of Legends, Super Smash Bros. Ultimate, and for the first time, Counter-Strike: Global Offensive (CS:GO).
Following tryouts held last month, 21 student-athletes were selected based on their versatility and skills. The selected team members will each receive a grant-in-aid award of up to $500. All athletes will work with Physical Fitness Coach CarriAnn Cabral on their personal fitness goals and will meet regularly with Mental Health Coach Paul Lazzara for a personal check-in and mental health education sessions.
Representing Triton Esports on League of Legends are:
Ivan "Nawvii" Rosell
Jonah "Rise" Hermosilla
Maoie "MaoieXVI" Jerao
Nathaniel "Moon Príncess" Marquez
Rylan "Hyecon" Escobar
Vincent "Shisuì" Pajela
Representing Triton Esports on Super Smash Bro. Ultimate are:
Barron Josh "Trix" Tranate
Daryl "Technition" Dianzon
Maven "Stratagem" Dulana
Ronee "CapsTwo" Pangilinan
Bill "Pokedranzer" Lactaoen
Adrian "Aszy" Tambora
Marc "Mitro" Bay
Patrick "Volt" Lagman
Logan "Premium" Wramp
Kameel "Bugs" Hutcherson
Representing Triton Esports on Counter-Strike: Global Offensive are:
An "Akursa" Truong
John Paul "Jrizzy" Tamayo
Phillip "Que" Quenga
Antony "Tyname" Chan
Quinn "Snow" Erwin
New Additions
The multiplayer first-person shooter game CS:GO was added alongside Valorant in the Triton Esports lineup. Coach Darren "Whirly" Ulloa will lead the team.
"The new team looks very promising," Ulloa said. "We have a nice blend of veteran, experienced, and hungry new players. That nice balance is going to help the team progress smoothly."
The program also welcomed its new esports manager, Ken San Nicolas, in January. San Nicolas has more than a decade of experience managing event operations and hosting esports events in Guam, including the Guam Esports Championship Series. He also organized the first pilot esports program for the Guam Department of Education and launched the island's first esports league, Latte Esports League.
"Ken San Nicolas has been the driving force for competitive esports on the island of Guam for the last decade. Since the inception of Triton Esports, he has been my partner in every endeavor," said John Wiglesworth, former Triton Esports coordinator. "I am confident that there is no greater candidate to take the reins of Triton Esports and propel varsity esports to the next level, not only for Guam but for the entire Pacific region."
Another new addition to the program is Coach Russell Lee, who will be leading the League of Legends team.
"I'm excited for our team this semester. Our new recruits are definitely promising, so I'm looking forward to seeing how far we can go," Lee said. "Because the new recruits are mostly freshmen, it'll also allow us to build a strong foundation of fundamentals for the future of the team and organization in general."
Next round of tryouts
Triton Esports will hold tryouts again during the Fanuchånan 2022 semester, where prospective athletes can test their skills against the standing roster to secure a spot on the team.
For updates and more information about Triton Esports, visit esports.uog.edu or follow Triton Esports on Instagram, Twitch, and Discord.
---