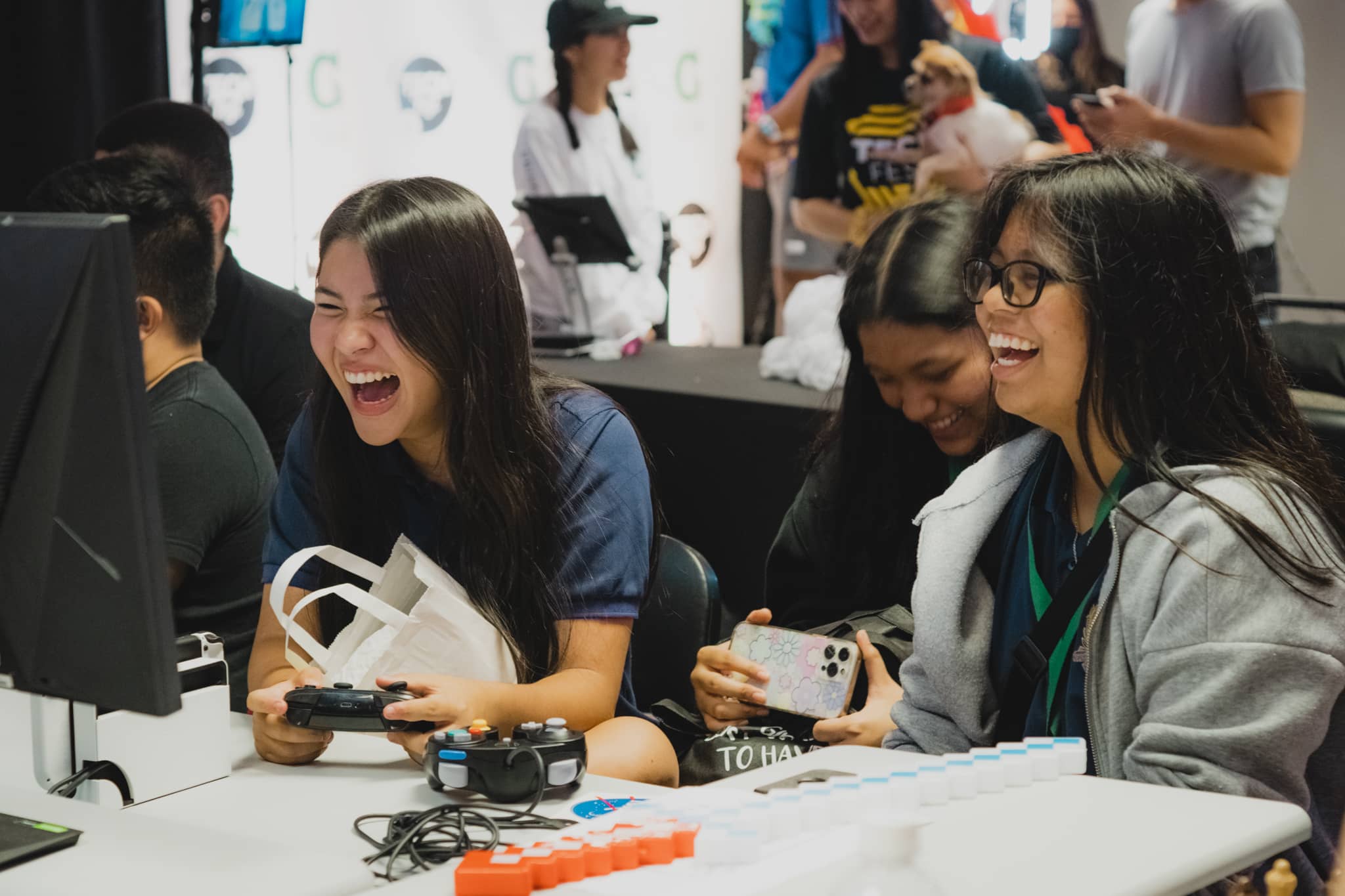 2023 Triton Esports Summer Camp
Summer is just around the corner, and it's time to make the most of this season by embarking on an unforgettable adventure at the University of Guam Triton Esports Summer Camp! This exceptional camp offers a unique opportunity for young gamers and aspiring leaders ages 7-17 to level up their skills, embrace health and wellness, develop essential life skills, forge lifelong friendships, and all at no cost. Read on to discover why the Triton Esports Summer Camp is the ultimate summer experience you don't want to miss.
Dive into the World of Esports!
If you're passionate about gaming, the Triton Esports Summer Camp is the perfect platform to master your favorite esports titles. With three exciting sessions to choose from – League of Legends, Valorant, and Chess – you can immerse yourself in the thrilling realm of competitive gaming, hone your skills, and learn from expert coaches. Whether you're a seasoned player or just starting your esports journey, this camp will take your abilities to new heights.
Embrace Health and Wellness
At the Triton Esports Summer Camp, it's not just about gaming – it's about fostering a healthy and balanced lifestyle. Through invigorating physical activities, engaging workshops, and discussions on nutrition, campers will learn the importance of maintaining their physical and mental well-being. From team exercises to stretching sessions, the camp promotes an active and wellness-oriented approach, ensuring participants are equipped with the tools to achieve optimal performance both inside and outside the gaming arena. The camp also emphasizes the importance of moderation, teaching campers to find a healthy balance between gaming and other aspects of life.
Develop Essential Life Skills
The Triton Esports Summer Camp goes beyond gaming to empower campers with essential life skills. Through specialized workshops, participants will learn effective communication techniques, leadership strategies, time management, goal setting, and organization skills. These invaluable skills are transferable to various aspects of life, helping campers become well-rounded individuals prepared for future success.
Forge Lifelong Friendships
One of the most cherished aspects of summer camp is the opportunity to form lasting friendships. At the Triton Esports Summer Camp, you'll join a community of like-minded individuals who share your passion for gaming and personal growth. Through teamwork, collaboration, and friendly competition, you'll bond with fellow campers, creating memories and connections that extend far beyond the duration of the camp. These friendships can become a support network as you continue your esports journey and navigate future challenges.
It's completely free!
We believe that every young gamer should have the opportunity to participate in this transformative camp experience. That's why the Triton Esports Summer Camp is completely free of charge. Thanks to the generous support of our sponsors, this incredible opportunity is accessible to all young individuals who are eager to learn, grow, and unleash their potential.
This summer, take your skills to the next level and unleash your potential at the University of Guam Triton Esports Summer Camp. Whether you're a gaming enthusiast looking to refine your abilities or an individual seeking personal growth, this camp offers a transformative experience. From the thrill of competitive gaming to the promotion of health and wellness, the development of essential life skills, and the formation of lifelong friendships, the Triton Esports Summer Camp is a truly exceptional opportunity. Don't miss out on this unforgettable summer adventure – space is limited to only 20 participants per session so secure your spot today and get ready to level up, all for free!